Aaron Chang's Photo Gallery
Here at the Shorebreak, our passion for the ocean runs deep. It's a current that extends beyond the world-famous waves that break just yards from our front door and moves through everything we do from our design to our menu. So it's really a natural fit and privilege for us to host a revolving show of fine art photography by one of the world's most gifted surfing and ocean photographers, Aaron Chang.
The magic happens in a spacious, airy gallery setting as you enter our resort. Prepare to be swept away by the powerful, transcendent ocean imagery summoned by a man whose work has appeared in hundreds of magazines and books including Surfing, Sports Illustrated, GQ and other top names over the last 25 years.
Now his inspired work is on display for you to enjoy in a singular setting -- our boutique resort in Surf City, USA. What you'll see in his newer imagery hanging on our walls is less about the world's best surfers who once graced most of his photography. Instead, Aaron's pieces now focus on the ocean and empty waves as a sublime force of nature, capturing their timeless, untamed essence.
"My direction of late is open waves with the idea that it allows someone to project themselves into that beautiful wave," says Chang. "So even if you're in a gallery or office, you can enjoy a perfect moment with nature."
Thanks for taking us along for the ride, Aaron.
Visit the Shorebreak Resort's Gallery of Aaron Chang's stunning surf and ocean photography on the resort's ground floor, just off of 5th Street at Pacific Coast Highway.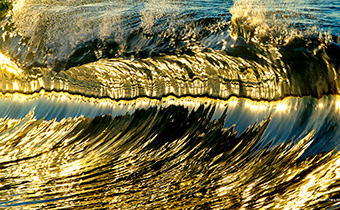 Champagne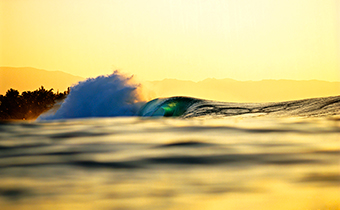 Evening Eye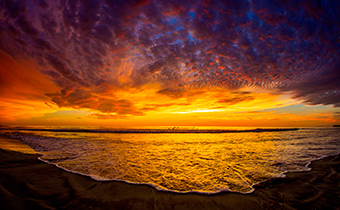 Indian Summer Sunset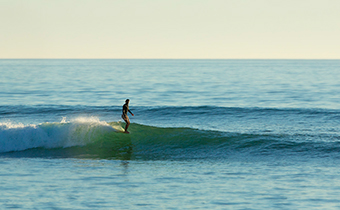 NoseRide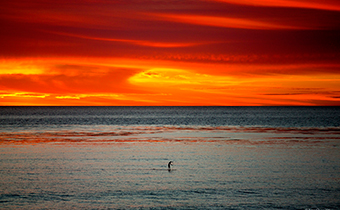 Solace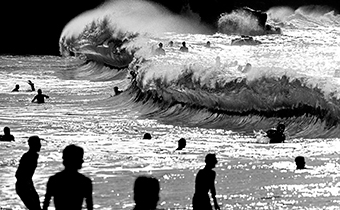 Waimea Silhouettes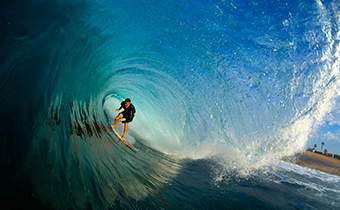 James Kindgren Cylinders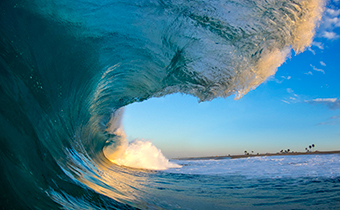 Morning Glory Shorebreak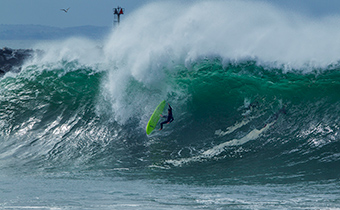 Wipeout